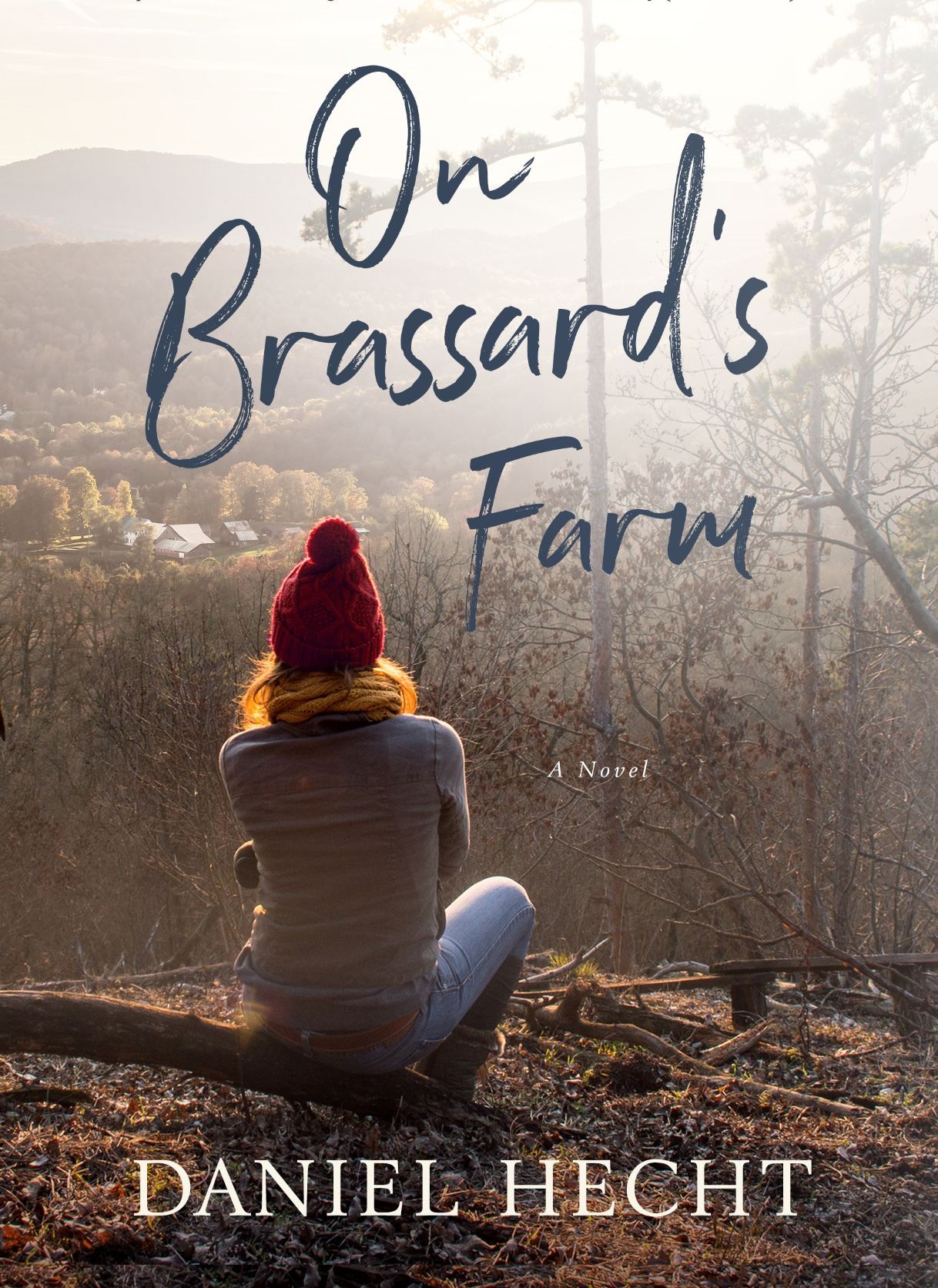 On Brassard's Farm is a love story — "But," as its main character says, "it's not the kind of story we usually think of when hearing those words.  The difference is not only what's meant by 'love,' but who or what is loved, and how one goes about it."
In a radical departure from the path that seemed destined for her, Ann Turner buys a piece of remote Vermont forest land.  She hopes she can escape an unending string of personal disasters in Boston, but also believes, as she writes in her journal, "There's got to be a more honest, less divided way to live."
Her effort to live in the forest and master her job as a farm hand prove more difficult than she had ever imagined.  Ann must prove herself as tough and resilient as the farm community she lives in, and she must meet the challenges of living in a tent in a wild hilltop forest.
She must also learn to accept love — even if it arrives in the most unexpected forms.
"A wondrous, unique love story. . .  There is backbreaking labor, beauty, tragedy, and joy in this story of starting life again."
— Publishers Weekly
"As deeply engaging a novel as I have ever read.  This is a book that is profoundly real and magical.  I can't recommend it strongly enough.
— David Huddle, author of Only the Little Bone and The Story of a Million Years 
"Daniel Hecht's story made me fall in love — with a hard land and a harder way of life, with tough women and noble men, and the complex ecosystem that is the human family.  In a time of darkness, a story like this gives us light, and strength, and hope."
—  Laurie R. King, New York Times bestselling author of The Beekeeper's Apprentice and twenty-nine other novels
"How might I persuade you to read On Brassard's Farm? If I tell you that the words are made of breathable air, will you read it?  I couldn't put this novel down. I wish it never ended. It's both real and visionary, old fashioned and prophetic."
— Abby Frucht, award-winning author of Fruit of the Month, Snap, Licorice, and Polly's Ghost
"Hecht paints with documentary clarity, and his smooth prose is punctuated with keen observations of both humanity and the natural world. On Brassard's Farm is a beautifully written homage to a vanishing way of life and a moving story of love and connection."
— Library Journal (starred review)