Don't miss Daniel Hecht's 8th novel,  hot off the press from Blackstone Publishing!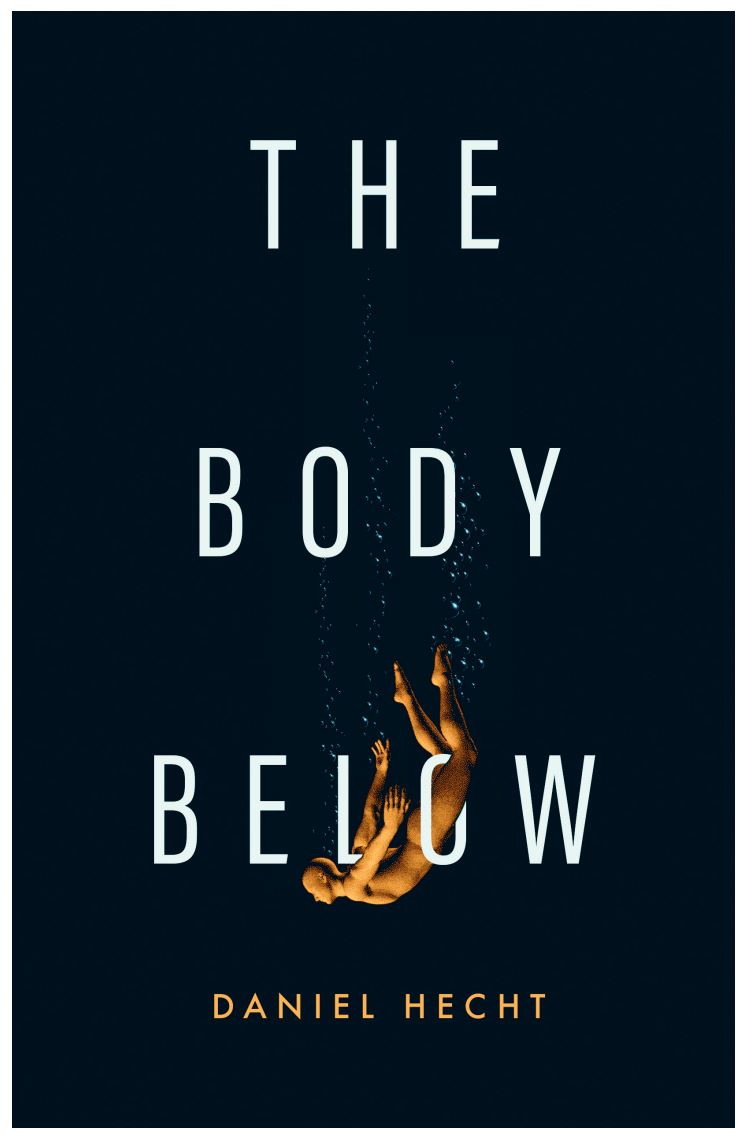 Conn Whitman's long-distance swims keep him fit and sane—until a terrifying underwater encounter in a woodland lake plunges him into the middle of a murder investigation.
Once a superstar investigative reporter, disgraced by misconduct, he returned to his Vermont hometown to put his life back together.  Now, after ten years covering local news, he knows his community like nobody else.  When he kicks a submerged object while swimming—something with the density and resilience of human flesh—he wonders if it's connected to an unsolved murder in a nearby town.  Then he learns that his own sister has been reported missing.
Detective Marlene Selanski heads up the State Police investigation. She considers Conn a possible suspect, and when the case turns personal for him, she warns him against "vigilante research" that could interfere with her investigation.
Defying Selanski, Conn and his fiancée, Celine Gabrielli, combine their talents—his decades of journalistic research, her PhD in psychology, and deep knowledge about the traditional ways of Vermont's old villages—to seek answers.
Confronted with obsession, deception, and betrayal, they realize too late the dangers of amateur sleuthing: Murder disrupts lives, sending out ripples and bringing long-hidden secrets to the surface.
"The Body Below instantly ensnares you with a frightening premise, small-town intrigue, family drama and traps galore. Daniel Hecht writes with unflinching honesty and authenticity. Here are the real Vermont and real people you'll remember long after you've stayed up late flipping to the last page."
— Sarah Strohmeyer, bestselling author of Do I Know You?
"The Body Below is a first-rate mystery–beautifully written, compelling and suspenseful–that grabbed me from the beginning and wouldn't let go! A super good read."
— Thomas Christopher Greene, author of The Headmaster's Wife
"Damn. Good. Book.  The Body Below plunges deep beneath the placid waters of the present to confront the murkier water below the surface… This finely wrought murder mystery shows the reader the wisdom that comes when a search for the truth takes aim at a distant shore.  Get ready to dive in!"
-Glenn Stout, author of Young Woman and the Sea and Tiger Girl and the Candy Kid
"A terrific mystery novel!  Gripping, complex, literate, it's a compelling story that builds to an explosive climax.  Based on true events, this superb psychological thriller will have you turning pages as quickly as you can read them.  Don't miss The Body Below!"
— Rick Bleiweiss, best-selling author of Pignon Scorbion & the Barbershop Detectives.
To purchase any of Daniel's books in hardcopy, e-book, or audiobook, click on one of the icons below. Support your local bookstore by going to IndieBound!